ABOUT BLUEBIRD MOTEL
---
Located at the center of beautiful Port Alberni, Bluebird Motel is your first choice while looking for affordable accommodations during short stays, like a week or few days. Our motel offers 21 units and all of them are available with free Television, free Wifi, air-conditioning and in-room phone. And yes, the tea and coffee is free as well.
The benefits of choosing to stay at the Bluebird Motel are many. We are within walking distance of all major shopping malls, businesses, restaurants and many more. Famous landmarks like Harbour Quay and the M.V Frances Barkley Cruise Ship are only 1 km away. The motel is also very close to the Ice Arena, Swimming Pool, Museum, Bus Depot and Arts District.
One can also jog along to the Heritage station or take a beautiful steam train journey to the McLean Mill site. All these must be reason enough for you to book a room at the Bluebird Motel immediately.
While staying at the Bluebird, one can make use of the free-parking service provided by the motel. To make your vacation at Port Alberni more comfortable, Bluebird Motel also keeps in hand maps, guides and other related tourist information. Last but not the least, the reception at Bluebird is open round the clock to attend to all your needs.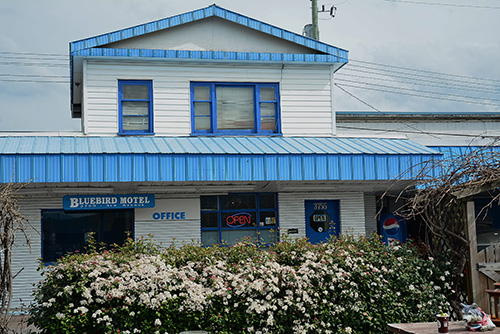 ---
"A clean, simple but elegant design keeps your weary eyes from getting tired, and offers quiet and cozy comfort for you and your family."
---
AIR-CONDITIONED KITCHENETTES & ROOMS
---
The main highlight of Bluebird Motel is its air-conditioned kitchenettes and rooms. They are designed in such a manner to cater to all the needs of the guests and ensure that they have a pleasant stay at the motel.
Talking about the kitchenettes, all of them are fitted with the standard equipment's like stove, fridge, micro-wave, coffee-maker among others. Bluebird Motel also keeps all basic kitchen utensils, which may be needed if a guest prefers to cook his own breakfast/dinner.
These utensils include saucepans, plates, spoons, cups and glasses. So if you are a person who does like going out for food, then Bluebird Motel is the place for you as it will make you "feel at home".
If you are not in a mood to cook during a holiday, don't fret as there are many dining options available around Bluebird Motel. These include a wide range of cuisines like Asian, Italian, Canadian, French, German and Mexican to name a few. All the information regarding different kinds of restaurants is available at the motel reception so all you need to do is just inquire at the front desk.
Most restaurants have free delivery options so you can sit in the comfort of your room and order the food of your choice. Not only does this save you the hassle of going out to dine, your precious time is also not wasted.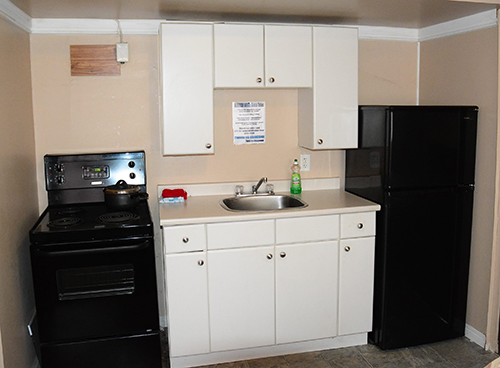 WE OFFER WEEKLY AND MONTHLY RATES
---
A At Bluebird Motel, we have different rates for guests who want to spend time at Port Alberni. While some may have come for a short stay, there are others who may have planned a one or two months' vacation in the port city. In such a scenario, the same rate, cutting across all types of rooms, will not work for everyone. This is why Bluebird Motel offers different rates according to the guest's period of stay.
Bluebird Motel has on offer rates on a weekly as well as monthly basis. The first rate works out well for those guests who are arriving at Port Alberni for a short visit. When they are only visiting for some time, they would prefer to check into a hotel that offers rates for short duration, just like the Bluebird. The discounted rates offered by us also suit the budget of the guests.
The motel also offers rooms at monthly rates. For families, planning a long vacation at Port Alberni, this is a welcome deal as they do not have worry anymore about motel changes or rates during the holiday. A one-time payment and they can enjoy a stress-free vacation. The monthly rates are also proving economical for people who need to stay in Port Alberni for a month or two for professional reasons.
Bluebird Motel also has special rates for guests who would like to extend their stay with us. Please contact the front desk to know more about these rates and avail their benefits.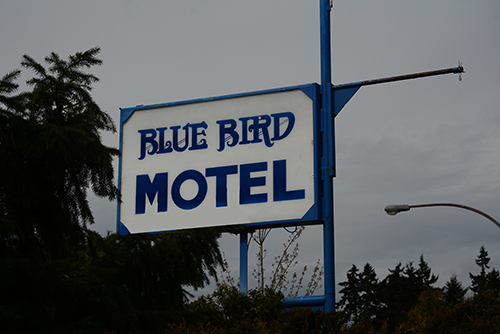 CARING STAFF
---
The staff at the Bluebird Motel is specially trained to cater to all the requirements of customers, be it day or night. All the staff hired by the motel has ample experience in the hospitality industry and are tuned to all the needs of guests. You can be assured that if you decide to check in at Bluebird Motel, our staff will do everything to ensure that your stay with us will be most satisfying and comfortable.
At Bluebird Motel, we have staff employed as receptionists, chefs, cleaners, helpers among others. All of them are extensively trained in their respective fields and work in tandem to provide excellent and top-quality service to the guests staying here. All our staff here has excellent command over the English language and so anyone, from the bellboy to the receptionist, will be able to answer all your queries. Our front-desk service is available around the clock so even if you have any requirement even during the middle of the night; please do not hesitate to contact us. We will do our best to see that your needs are fulfilled in the most satisfying manner possible.
So the next time you are in Port Alberni, do drop by at the Bluebird Motel to give us a chance to offer you the best of our hospitality.